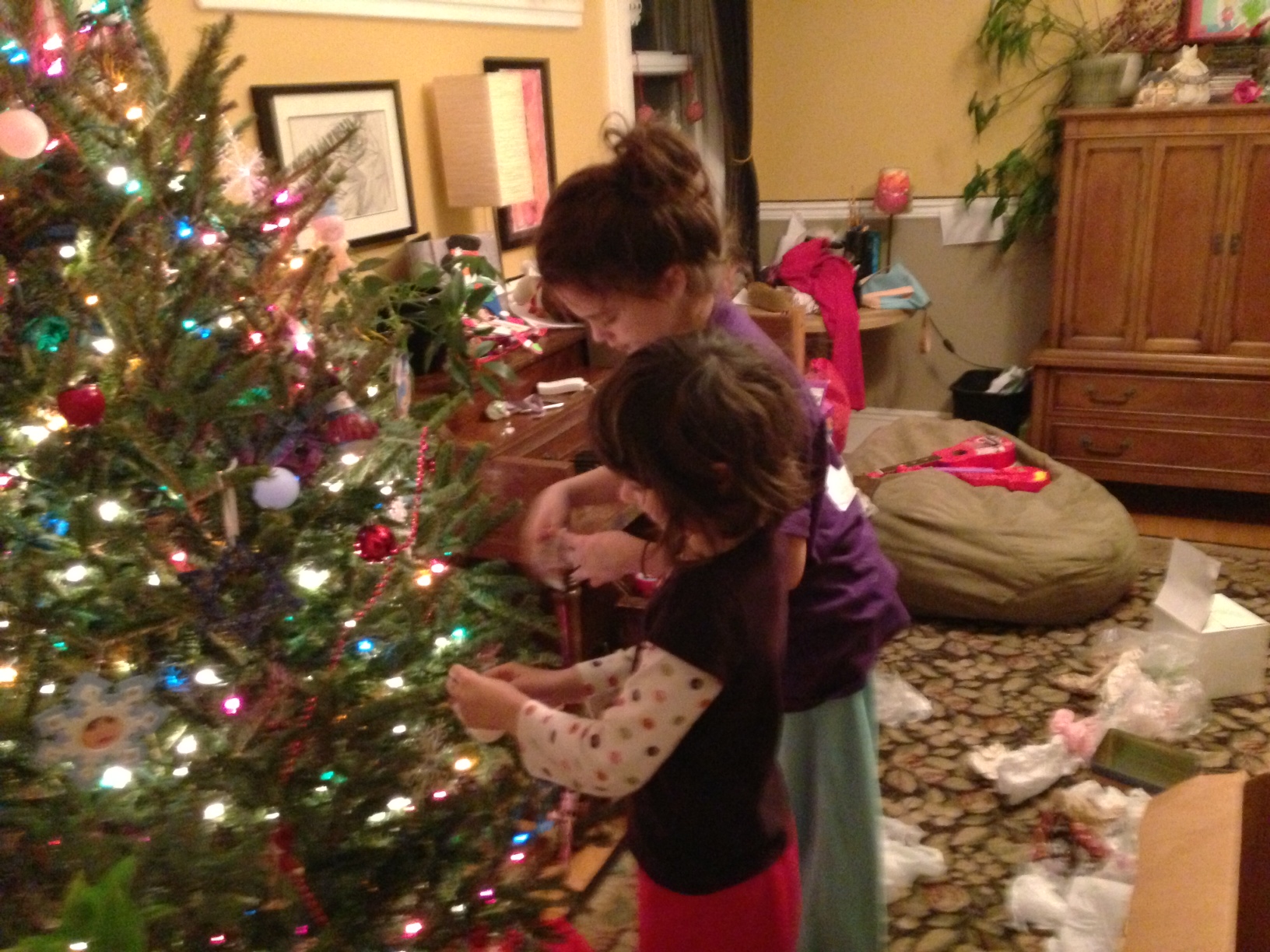 Alexi had a great weekend! She started out Sat am when had a lot of interest in her gymnastics classmate this week - more than usual... She kept smiling at her and looking over at her during class.
Then, during sledding, she tried to get the attention of a girl she didn't know - 3 or 4 times she said "Hi girl" and looked at her.... new behavior for sure...
THEN - she participated this year for the first time and decorated our Christmas tree with us - she looked so happy..... and came down this morning and said "Christmas" with lots of smiles....
So nice to see her progressing.... she has good and bad weekends, just like us...